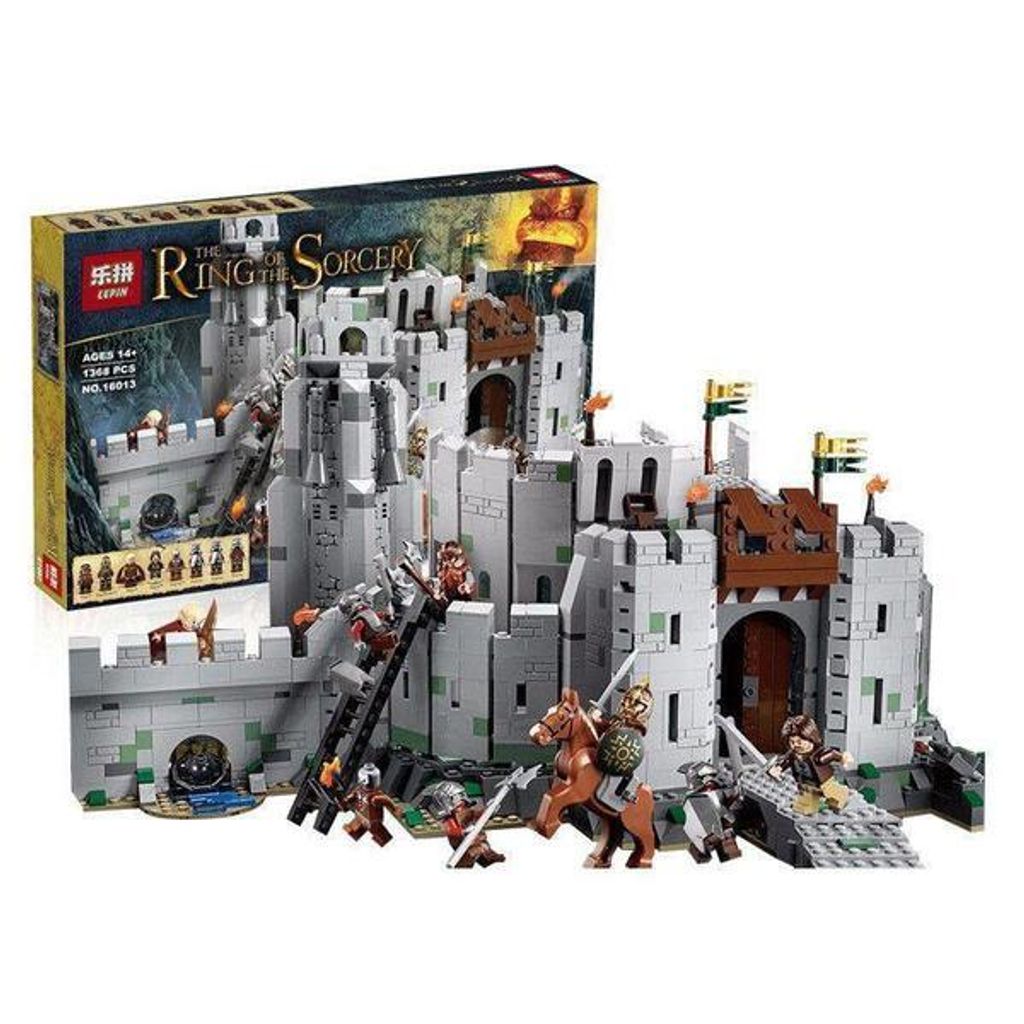 (PRE-ORDER) Lepin 16013 (9474) The Battle of Helm's Deep
Take note that this is now a Pre-Order listing. Set will only be shipped out 31 days after payment.
Shipping these from Asia. All are brand new in box which means lower risk of missing pieces compared to repacking done in China in large volume but will be shipping without box. Tracking available.
Repel the Uruk-hai army at Helm's Deep!

The walled fortress at Helm's Deep is under attack by the mighty Uruk-hai army. The forces of men, elves, and a dwarf must do everything they can to stop them from breaching the fortress walls. Can they prevent the Berserker Uruk-hai planting the bomb and blowing up the wall? Will they stop the enemy climbing up the siege ladders? The people of Rohan have never faced such a deadly threat! Includes 8 minifigures: Aragorn, Gimli, Haldir, King Théoden, Berserker Uruk-hai and 3 Uruk-hai.

Includes 8 minifigures: Aragorn, Gimli, Haldir, King Théoden, Berserker Uruk-hai and 3 Uruk-hai
Weapons include swords, double-bladed axe, single-bladed axe, bow, shield, sword and Uruk-hai weapons
Helm's Deep fortress features outer ring, tower with horn, opening main gate, exploding wall, side door attack function, catapult
Also includes siege ladder, bomb, and horse
Launch a surprise attack from the hidden door!
Repel the enemy with the catapult!
Climb the tower and blow The Horn of Helm Hammerhand!
Explode the wall!
Combine with 9471 Uruk-hai Army and build up your army for even greater battles!
Fortress measures 6" (14cm) high and 20" (52cm) wide
Tower measures 9" (22cm) high and 3" (9cm) wide