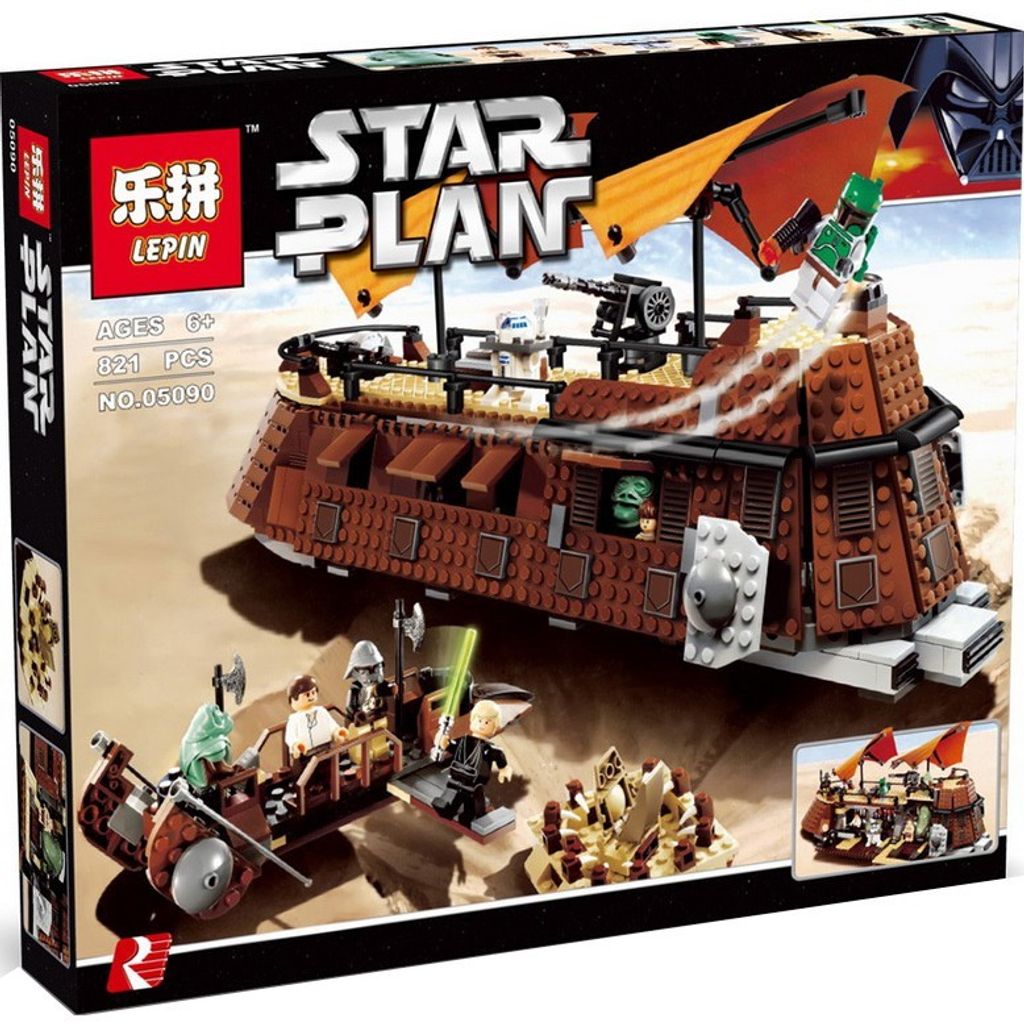 (PRE-ORDER) Lepin 05090 (6210) Jabba's Sail Barge
Take note that this is now a Pre-Order listing. Set will only be shipped out 30 days after payment.
Shipping these from Asia. All are brand new in box which means lower risk of missing pieces compared to repacking done in China in large volume but will be shipping without box. Tracking available.
As he sails across the dunes of Tatooine in his mighty Sail Barge, little does Jabba the Hutt know that he's in for a nasty surprise! With its opening panels and rotating blaster cannon, the giant Sail Barge seems unstoppable…until Luke Skywalker and his friends break free on the desert skiff above the hungry Sarlacc Pit! Even bounty hunter Boba Fett may not be able to keep the heroes from escaping. Includes Jabba the Hutt, Luke Skywalker, Han Solo, Lando Calrissian in guard disguise, prisoner Princess Leia, Boba Fett, Gamorrean Guard, and R2-D2 with serving tray! Sail Barge measures 18" (46cm) long! Includes Sarlacc pit and desert skiff! Sarlacc's jaws open and close! Sail Barge's side flips down to reveal inner chambers! Desert skiff measures over 8" (20cm) long!