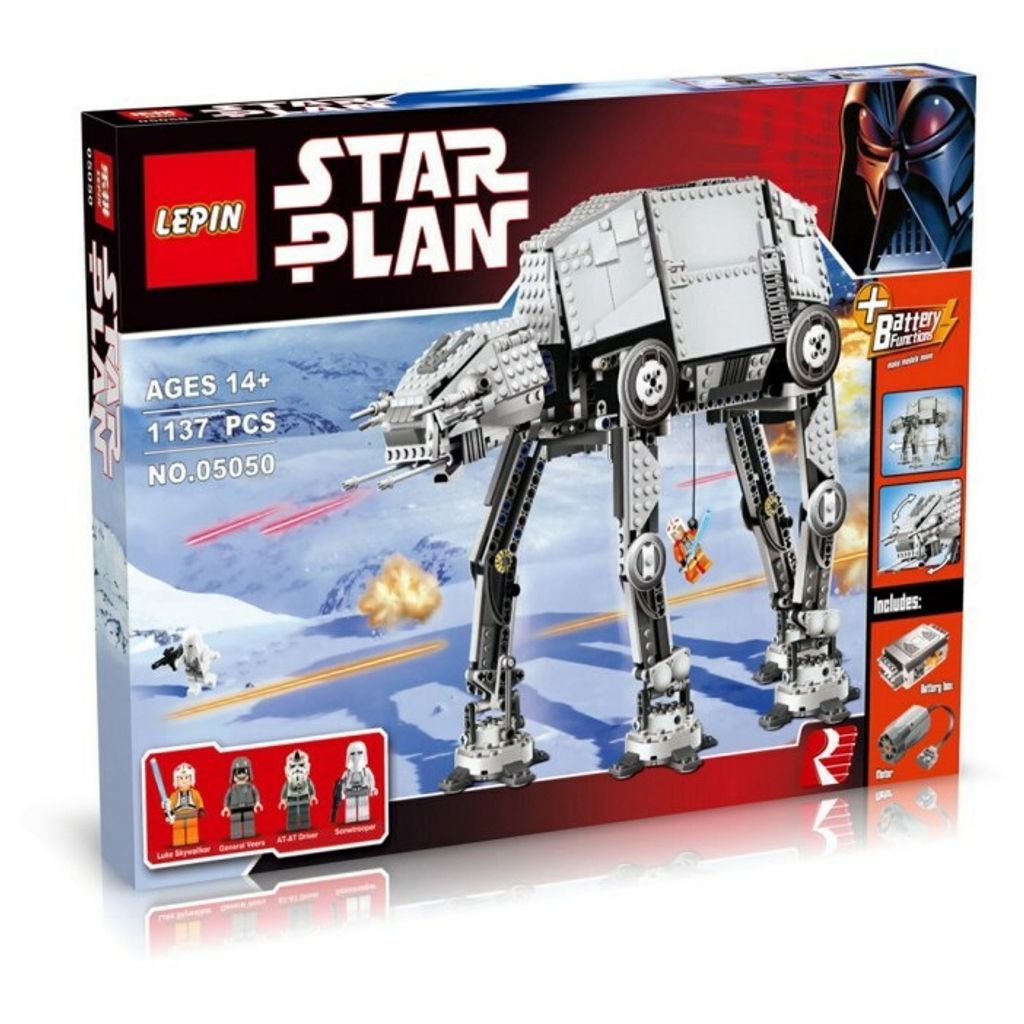 Lepin 05050 (10178) Motorized Walking AT-AT
Shipping these from Asia. All are brand new in box which means lower risk of missing pieces compared to repacking done in China in large volume but will be shipping without box. Tracking available.
Behold the power of the Empire! For the first time ever, the ultimate Motorized Walking AT-AT is ready to crush the Rebel Alliance at your command. Thanks to the Power Functions System, the mighty All-Terrain Armored Transport really walks forward or backward into battle! Features an opening cockpit and rotating laser cannons! Motorized Walking AT-AT really walks and its head moves up and down! Handle on top allows for easy transport! Stands over 12" (30cm) tall and over 14" (36cm) long Includes AT-AT Pilot, General Veers, Snowtrooper and Luke Skywalker with grappling line and lightsaber! Includes battery box and motor Requires 6 AA (1.5V) batteries, not included.