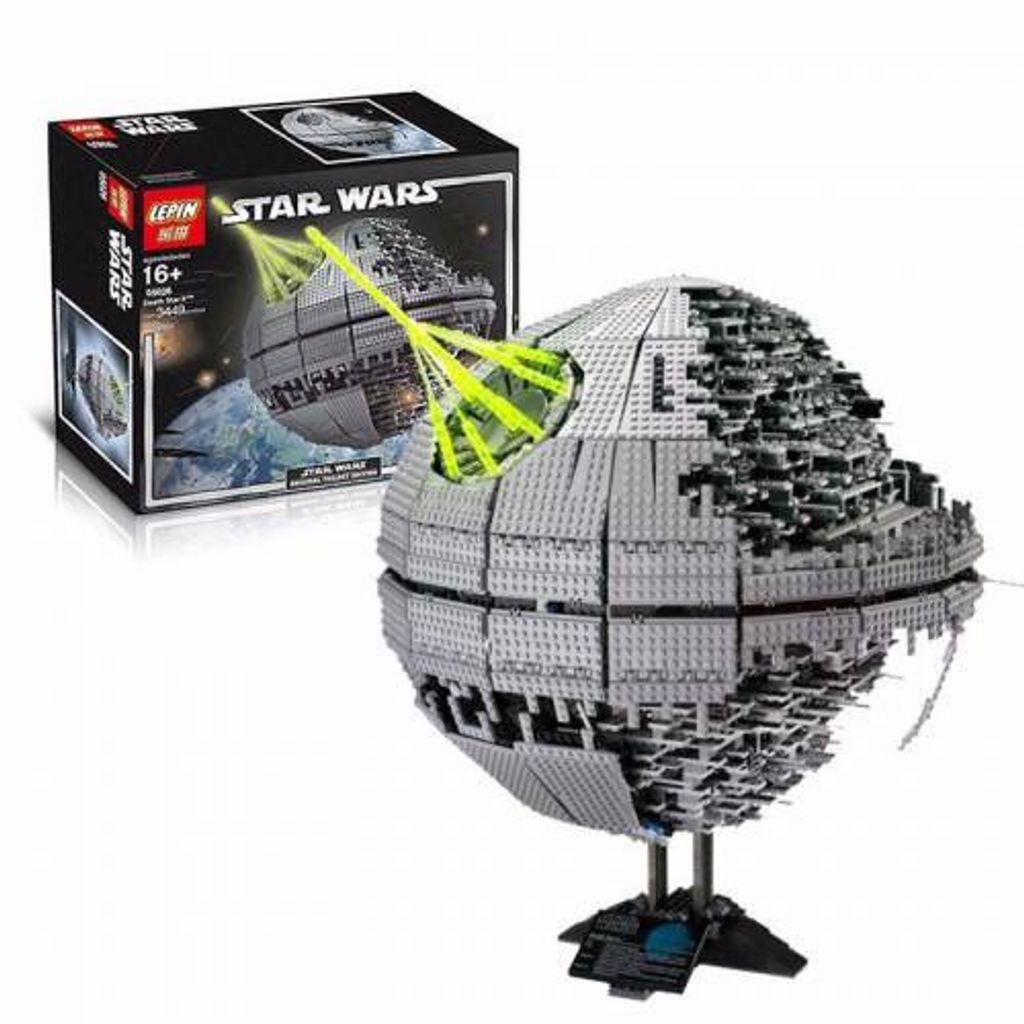 Lepin 05026 (10143) Death Star II
Shipping these from Asia. All are brand new in box which means lower risk of missing pieces compared to repacking done in China in large volume but will be shipping without box. Tracking available.
No one who saw the dreaded Death Star in the classic Star Wars films could ever forget it. Now you can build your own to add to your Star Wars collection! This incredibly detailed and faithful replica of the Death Star II from Star Wars: Episode VI Return of the Jedi will make an awesome addition to any Star Wars collection. The partially constructed Death Star looms in space above the forest moon of Endor, super laser ready to fire. This unique collectable is sure to rank as one of the greatest LEGO Star Wars models ever produced! Includes display stand and Imperial Star Destroyer to scale. Measures a full 25 inches (65 cm) high and 19 inches (50 cm) wide (including stand).