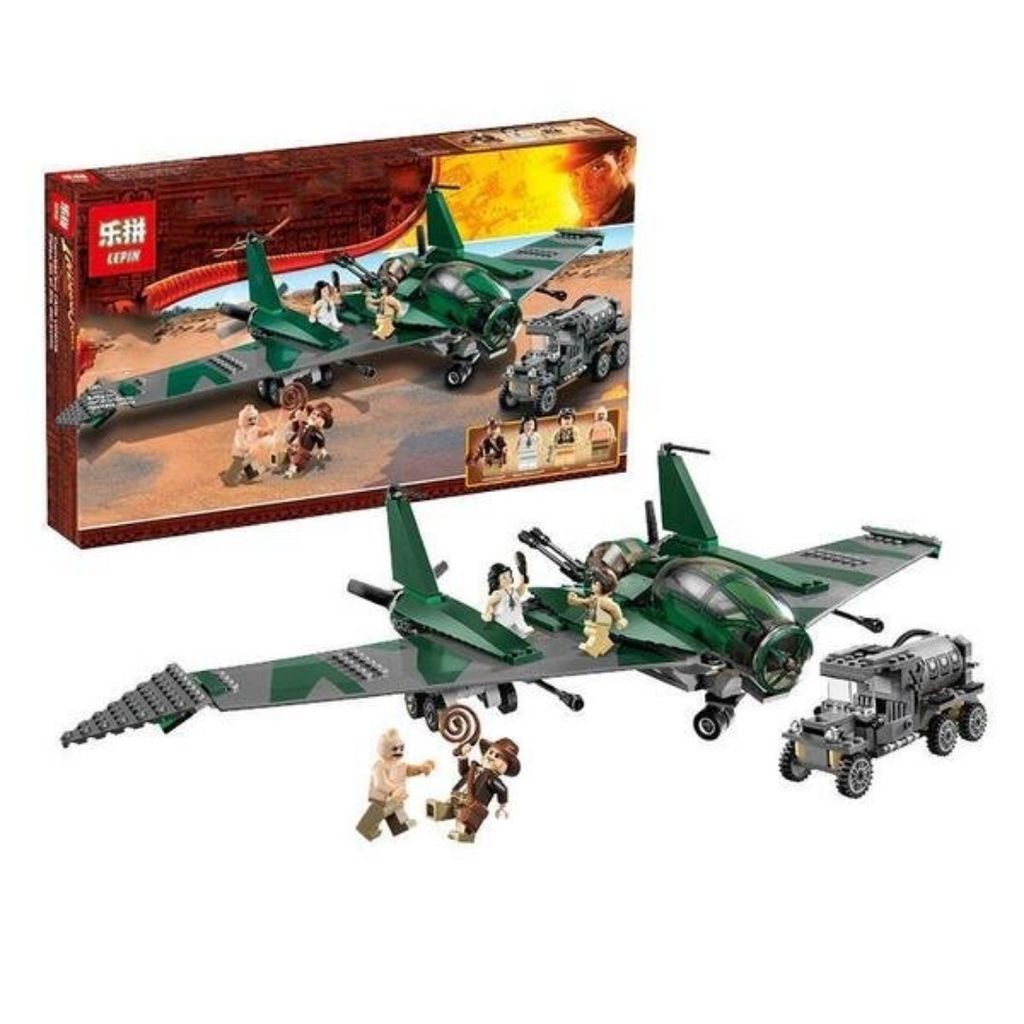 (PRE-ORDER) Lepin 31002 (7683) Fight on the Flying Wing
Take note that this is now a Pre-Order listing. Set will only be shipped out 30 days after payment.
Shipping these from Asia. All are brand new in box which means lower risk of missing pieces compared to repacking done in China in large volume but will be shipping without box. Tracking available.
Soldiers have captured the Ark and are about to fly it away! It's up to Indiana Jones and Marion to board the experimental Flying Wing aircraft and keep it from taking off. While Marion tackles the pilot, Indy fights the mighty mechanic -- just watch out for that leaking fuel truck nearby! Super cool dual engine Flying Wing airplane and Tanker Truck included! Opening cockpit on plane and truck. Find the Ark of the Covenant in the hidden cargo hold! Includes Indiana Jones, Marion Ravenwood, Pilot and Airplane Mechanic minifigures! Plane measures 7.5" (19 cm) in length and has a 23" (58cm) wingspan!