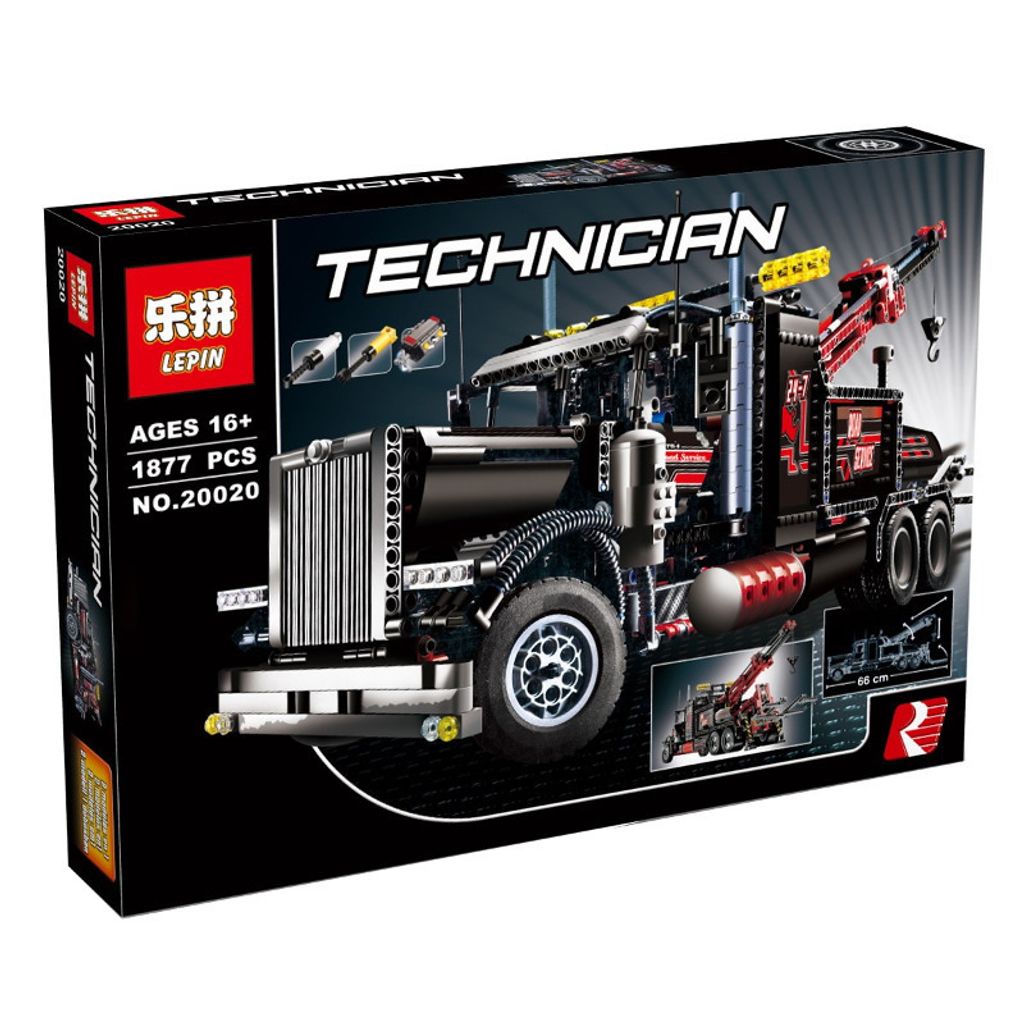 Lepin 20020 (8285) Tow Truck
Shipping these from Asia. All are brand new in box which means lower risk of missing pieces compared to repacking done in China in large volume but will be shipping without box. Tracking available.
This amazing, fully-functional Tow Truck is equipped with rack and pinion front wheel steering, and an operating crane, winch and lift -- just like the real thing! Its rear telescopic towing mechanism lifts pneumatically to rescue stranded vehicles, while the ratchet-regulated winch secures the load. Open the hood to reveal the detailed V6 engine with moving pistons and spinning radiator fan! Side compartments conceal manual controls for raising the hook or extending and lowering the boom. Authentic model for skilled builders! Pump the pneumatic cylinder to lift the telescoping boom! Tow Truck measures over 26" (66cm) long! Turn the wheels to see the realistic V6 engine pistons move! Lower the stabilizers for towing heavy loads! Telescoping boom extends, retracts, lifts and lowers! Open the hood to see the detailed engine and spinning radiator fans! Includes building instructions to rebuild into a heavy load flat-bed truck! Also includes instructions for integrating #8287 Motor Set (sold separately) into the alternate model. The motor will lift and lower the arm and pull the string up and down.